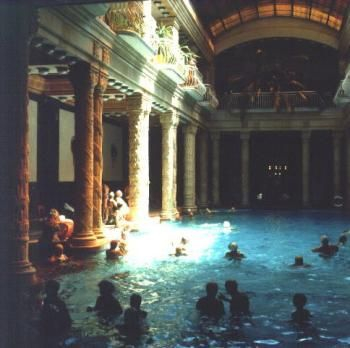 1. Budapests Gellert Baths
Budapest is a unique city in many ways. For those who love spa and wellness, it is unique for being the only large city in the world, which abounds in fountains of healing water. 70 million liters of 21-78 Celsius warm thermal water spring forth daily from its 118 natural thermal springs. No wonder, that as early as in 1934, Budapest was awarded the supreme title "Spa City".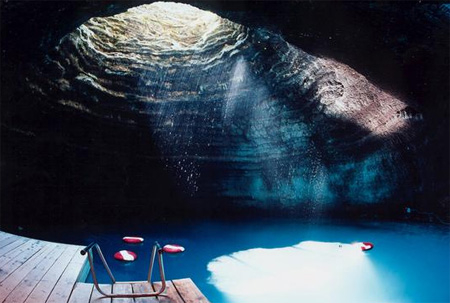 2. Underground Pool in Utah
This beautiful geothermal underground pool is in the homestead resort in Utah. Sun shine through a central hole in the dome shaped roof, like the Pantheon in Rome.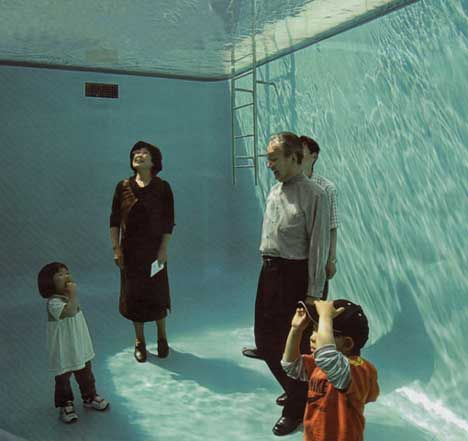 3. Inverse pool
At Elmanco, a photo by Sanaa showing a family that appear to be underwater. The effect is created by having a glass bottom pool on top of the pool itself.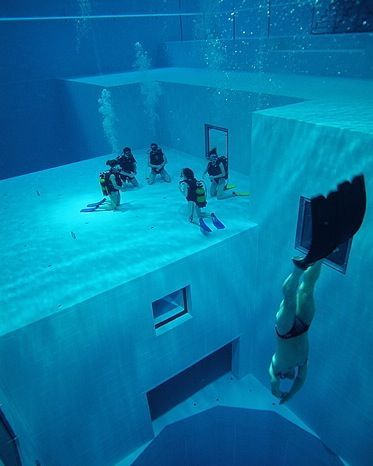 4. Worlds Deepest Pool
The pool at the Nemo 33 recreational diving center in Belgium, is over 100 ft deep, making in the worlds deepest recreational pool.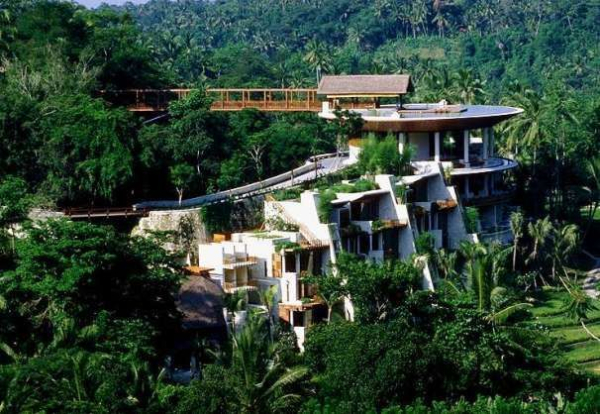 5. Four Seasons Resort Bali
More of a pond than a pool, this photo shows it side on. As a piece of architectural narrative, the Bali Four Seasons pool entry is exceptional. A wooden bridge takes you over a chasm to an infinity pool with the jungle wrapping around the background, the pool floating 50 feet above it.

The entrance to the hotel is through a slit in the pool to the lobby underneath and is worth of a James Bond movie set.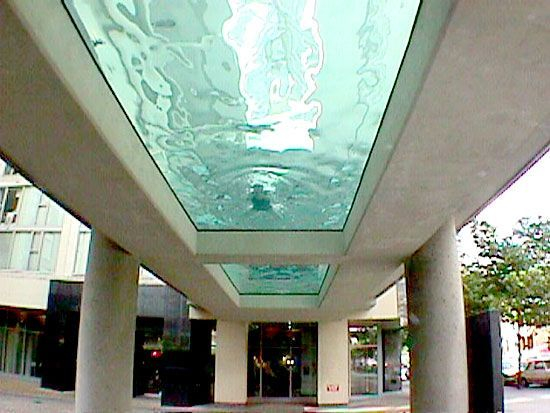 6. Glass Bottom Pool Vancouver
This is a classic case of an ambitious architectural gesture with utterly pedestrian execution. a glass swimming pool over an entrance is a spectacular thing, unfortunately the surrounding structure looks like a freeway overpass.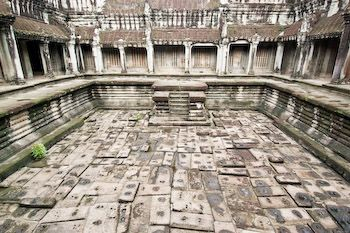 7. Angkor Wat 1000 Year Old Pool
Few places are as exotic and mysterious as Cambodias Angkor Wat.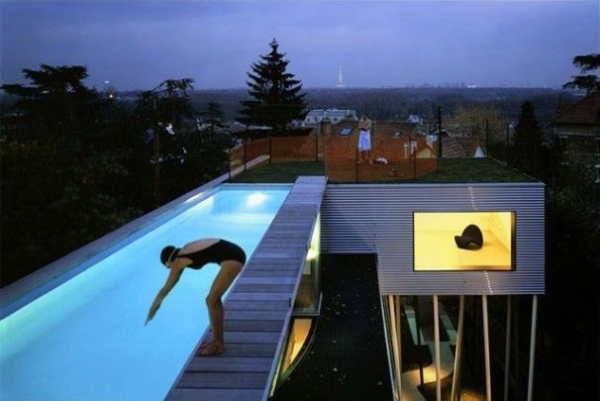 8. Rooftop Pool By OMA
This pool by Rem Koolhaas OMA is on the outskirts of Paris.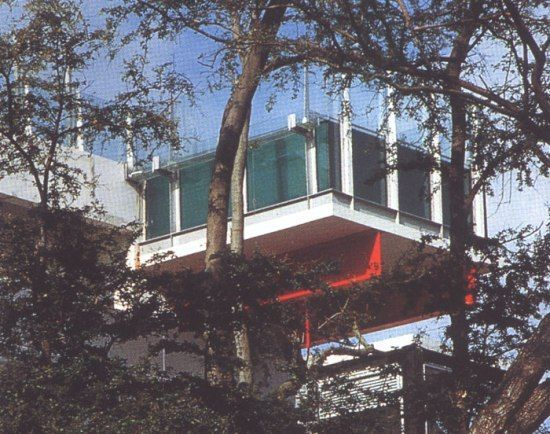 9. Overhanging Glass Pool Singapore
The Gallery Evason hotel in Singapore has an impressive glass sided pool which is cantilevered out several floors above street level. The hotel was designed by Dutch architects, Mecanoo.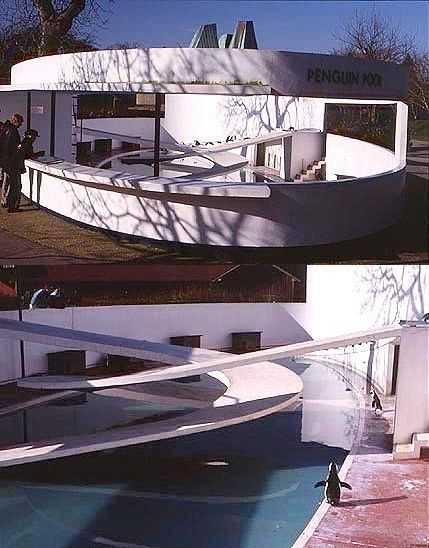 10. Lubetkin Penguin Pool
Perhaps the most famous of all pools, architecturally was designed not for humans, but for penguins.

Lubetkin was one of a cluster of modernist architects working in Britain, between the wars. he produced the penguin pool for London Zoo in 1934. It consists of two self supporting interlocked spiral ramps, which descent into an oval modernist pool.